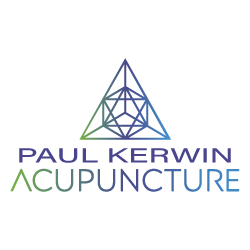 Acupuncturist, Traditional Chinese Medicine Practitioner & Tu Nai Massage Therapist
Since training with the renowned Endeavour College of Natural Health in Brisbane, Paul has treated thousands of patients since 2005 at his clinic in Australia, supporting them to restore balance to their bodies and lives.
 In 2018 Paul brought his expertise across the world to the Isle of Man and offers a wide range of Acupuncture techniques from his relaxing clinic space in the Follan Natural Health Centre in Douglas. Paul's in-depth knowledge of Chinese Medicine enables him to prescribe herbs and supplements to enhance his acupuncture and massage treatments.
"I love giving people hope that there is another way to look at their chronic health conditions or manage their pain.
The greatest gift in being an Acupuncturist is seeing the vast improvement to quality of life in the 1000's of patients that I have had the honour in treating over the past years.  Most of my patients suffer pain.  Seeing the relief on my client's faces after suffering severe pain, some for many months or years, brings me the greatest joy and purpose.
In addition to their Acupuncture treatment, I also support and educate my clients on how they can help themselves through stress management techniques, dietary changes, exercise, meditation & positive mindset."
INITIAL ACUPUNCTURE CONSULTATION AND TREATMENT
50 minutes @ £90.00, In person
ACUPUNCTURE FOLLOW-UP CONSULTATION AND TREATMENT
50 minutes @ £70.00, In person